Health
TVG Health Project works from the determinants of health model (Dahlgren and Whitehead 1991) approach. As there are many things in life that can affect an individual's health we work with members of the Traveller community in a variety of ways and on a variety of topics with their health to support better health outcomes for Travellers.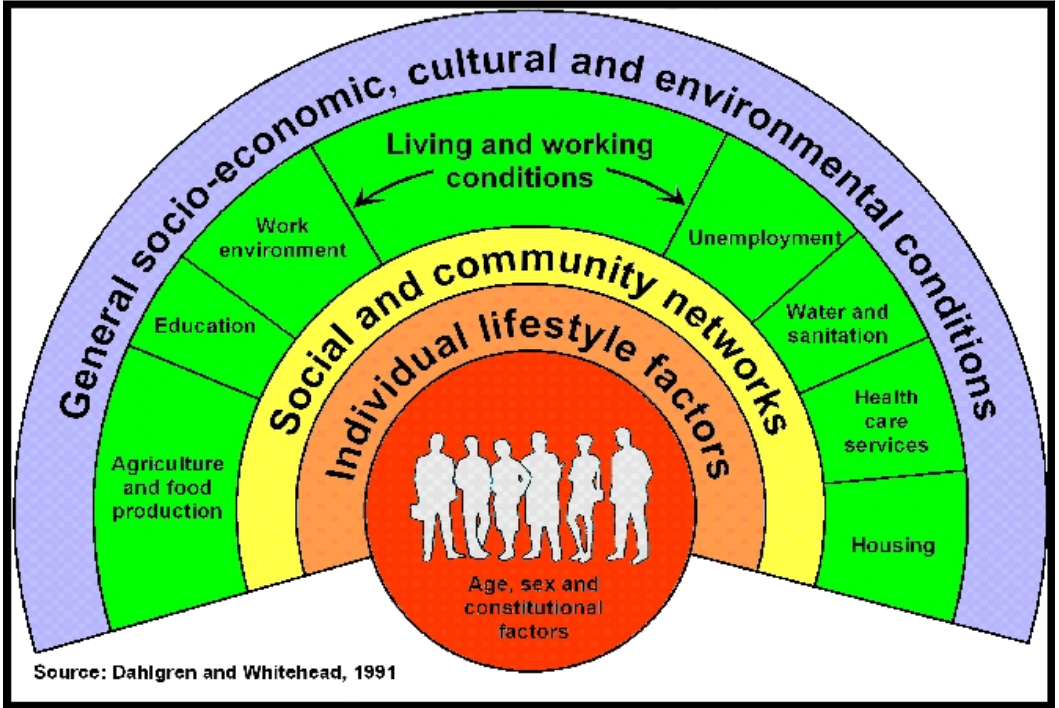 The health team is made up of 7 workers including:
Coordinator:

Caroline Barnard, TVG Traveller Health Coordinator (full time)

Her role is to coordinate the overall health project in TVG by supporting the development and delivery of Health Initiatives by health staff to the Traveller community and working at local regional and national level around Traveller health development work.

Community Health Development Workers:

Breda O'Donoghue, Traveller Women's Health Development (part time),
John O'Sullivan, Traveller Men's Development Worker (full time)

Their focus is to build capacity with the groups of people they are working with in the community, to support families around accommodation, education and training and to advocate on their behalf to service providers. They also participate at Traveller interagency committee level as well as Estate Management meetings, Traveller Culture Awareness Training (TCAT), the All-Ireland Traveller Health Study (AITHS) regional meeting which is focused on addressing the findings of the study, the Horse Initiative meeting for Cork City, as well as a number of small steering group meetings for pieces of work we have been evolving in the city. At committee level they seek to encourage further advocacy on behalf of Travellers and help to ensure a platform for Travellers to be heard.

Their work also includes providing outreach support to families, as well as developmental group work, and case work.

Traveller Community Health Workers (TCHW):

Biddy McDonagh, South side (part time)
Elizabeth McGrath, South side (part time)
Jean O'Donoghue, North side (part time)
Nora Cash, North side (part time)

TVG TCHW's are Travellers who have training and experience working within the Traveller community. Their focus is on engaging the community around Primary Health Care and they regularly network with health services to provide health information to the community. They also help to mobilise the community and organise health initiatives and programmes throughout the year and encourage Travellers locally to be interested in health from a variety of angles.
Copyright © Traveller Visibility Group Clg 2023. All Rights reserved.