Career Opportunities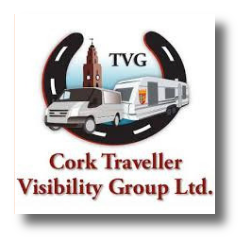 TVG Community Drugs Worker
The Traveller Visibility Group (TVG) Community Drugs Initiative is a Cork Local Drugs Task Force funded project. The Community Drugs Worker advises, refers and supports Travellers and their families in Cork in addressing substance misuse and addiction issues. They will be employed by TVG.
Job title: Community Drugs Worker#
Responsible to: Director of Operations and Director of Advocacy, TVG
TVG, 25 Lower Johns St., Cork. There is significant outreach work in the community and from time to time you will be required to work outside your base in order to attend meetings, activities, training etc. All work will strictly follow Covid 19 restrictions best practice ad government guidelines allowing for possible remote working when advised.
The worker will advise, refer and support Travellers and their families in Cork city in addressing substance misuse and addiction issues. They will work with individuals and their families who are actively involved in addictive behaviour or identified as being at serious risk of becoming so.
To deliver culturally appropriate addiction work response
To engage on a 1-1 basis with Travellers in Cork who are involved actively in addictive behaviour
To engage in outreach work within the community
Support and advise TVG in development of TVG response to addiction amongst Travellers
To implement TVGs response to addiction amongst Travellers and work with TVG's Traveller Health Care Workers, Health team Coordinator and Community Development Workers to provide support and information for Travellers impacted by the misuse of drugs and alcohol and addiction related issues.
Raise awareness and provide a safe space for Travellers to discuss substance related issues
To build a relationship with the Traveller community and have the ability to gain their trust
To build on the project referrel system to related addiction services
To assess the needs of clients and prepare individual tailored interventions as deemed appropriate
To evaluate the effectiveness of the intervention on an ongoing basis
To network and work with local agencies/ groups in order to source relevant supports and programmes. This will include working with the Local and Regional Drugs Task Force Projects, Gardai, Probation and Welfare, Addiction Treatment Services, G.P.s and other health officials, Social Workers, Counselling supports training and education providers such as the Department of Edcuation and FAS.
To prepare for and attend individual supervision on a regular basis
To attend appropriate in-service training and participate in staff development as required
To prepare a monthly work report for the TVG staff meetings and for the TVG Board of Directors
Hours of work: Part Time: 21 hours per week.
Holidays: 27 holiday days plus public holidays pro rata
Remuneration: €39, 909 pro rata per annum (based on 35 hour per week)
Contract length: 12 months with immediate start
Supervision: Monthly supervision will be provided
Community Drugs Worker Person specification
Skills and attributes
Relevant qualification in youth/community/substance misuse work
Training and experience of working in field of substance misuse
Training and experience of working with people in addiction and outreach work
Ability to advise individuals and their families on addiction treatment options available
Knowledge of the National Drugs Strategy 2017-2025
Car owner with full clean driving licence
Empathetic attitude / approachable personality
High level of motivation and ability to work on own initiative
Ability to build and maintain relationships with relevant local agencies
Work as part of a team/group and in outreach context
Good communication skills including oral and written
Good organisational skills
An understanding of addiction
An understanding of youth and community work methodologies
Experience and knowledge of working with the Traveller Community
Knowledge of the All Ireland Traveller Health Study and Pavee Pathways: Good Practice Guidelines for drug and alcohol services working with Travellers
Ability to evaluate the effectiveness of the Drugs and Alcohol Project programme
Flexibility with working hours- some project work may include evening and weekend work.
Holistic therapy skills
Please note this job description may be altered from time to time depending on the needs of the project and following consultation between the worker and the management.
Closing Date for Submissions is 13th December with interviews taking place via Zoom or in person on week of 16th or 17th December.
For further queries on this position please contact Eileen O'Shea on tvgeoshea@gmail.com or call 0871301756
(To download the PDF version of this job opening, please click this.)
Copyright © Traveller Visibility Group Ltd 2022. All Rights reserved.